A SOUND EXPERIENCE TO WAKE UP YOUR AUTHENTIC NATURE AND POWER
"A wonderful experience. The Voice of Mirta is something very profound. It elevates the frequencies of the environment. Sounds that reach deep into the soul. Connected with shamanism. In fact, her singing is universal!"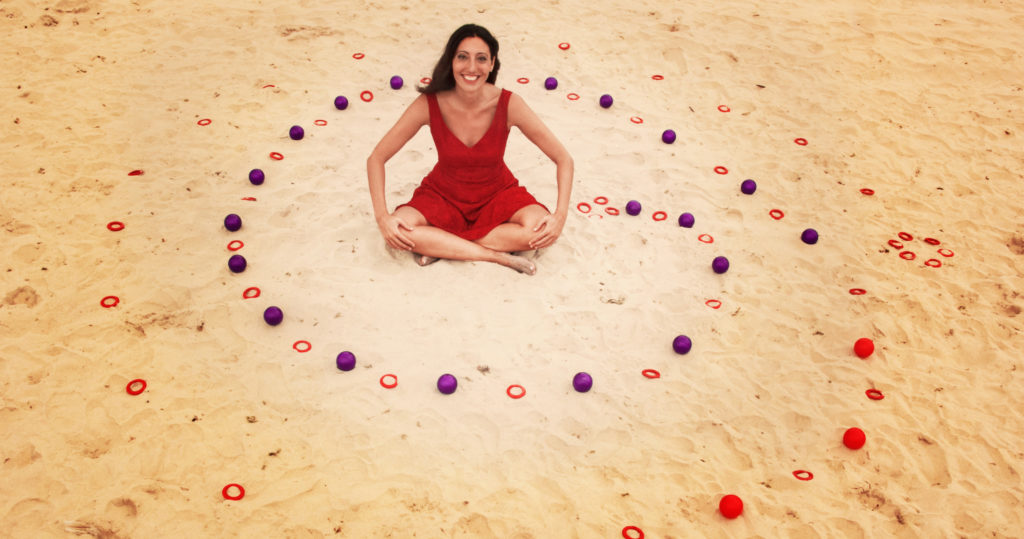 The Singing Meditation is a group meditation and a unique opportunity to take a journey within yourselves and get in touch with the most authentic of each one. 
During the meditation, Mirta releases an intuitive, natural and spontaneous singing, made of different sounds and melodies. Her voice and music accompany you along an inner journey, amplifying your perceptions and awakening your essence. 
This Singing Meditation was born in Brazil, where Mirta Jacober works as a coach in a clinic, with her Authentic Voice project that brings together individual sessions and group workshops, in order to promote the well-being and development of the person. 
To request

information

,

organize a Meditation in your center

or to

reserve one of the next dates

, click here
Look the UPCOMING DATES of the Singing Meditation en Mallorca, Spain: in the EVENTS 
WHAT PEOPLE SAY ABOUT THE SINGING MEDITATION
"When Mirta sings everything transforms into pure love and our being begins to live in harmony with divine law" (Claudia)
"Extraordinary, she is very good! It leads you on a suggestive and relaxing journey with her music and her voice" (Paola).
"A voice that is not of this world. Soft, delicate and dense, which makes you relate to something bigger and deeper. You feel part of a whole. It is an experience that leads you to share, and to have a greater awareness of you and your possibilities "(Franco).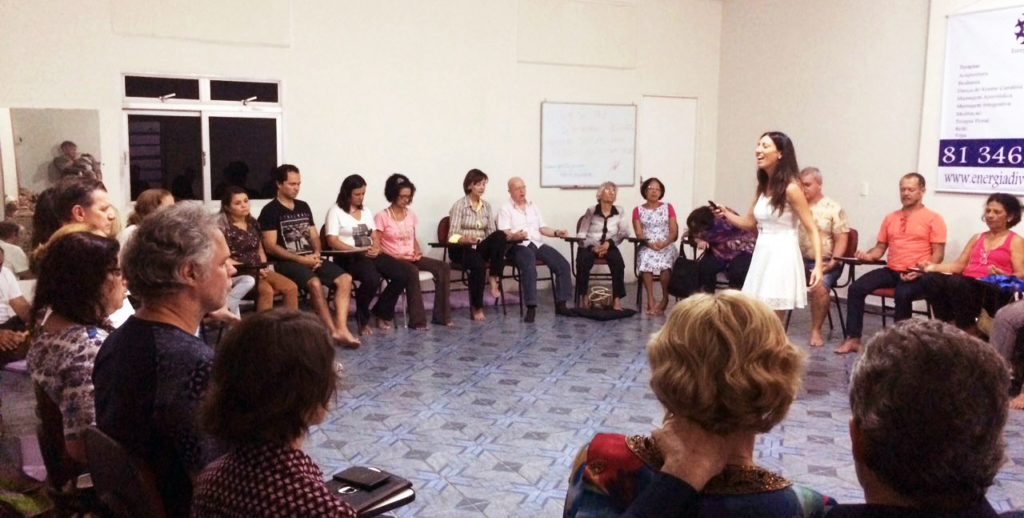 "A wonderful experience. The Voice of Mirta is something very profound. It elevates the frequencies of the environment. Sounds that reach deep into the soul. Connected with shamanism. In fact, her singing is universal!" (Roberta)
"I had the immense opportunity to know the voice of Mirta, who has the subtle power to speak to our souls, to transcend our bodies and touch our essence" (Pedro).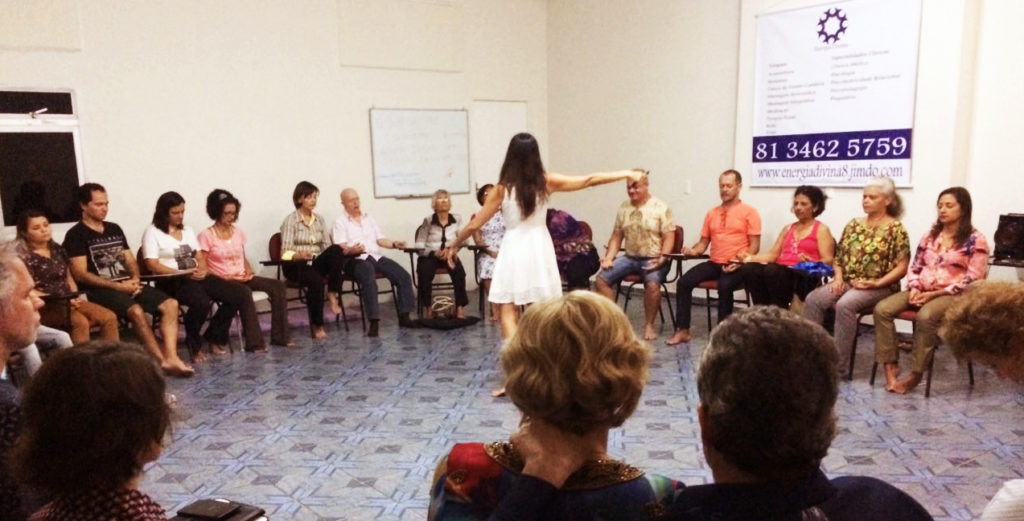 "It has been a unique experience, the feeling of peace, and the healing power is wonderful. I will never forget what I have tried" (Graciliane).
"Amazing. She's very good. She transports you on an evocative and relaxing journey with her music and her voice" – Elena D.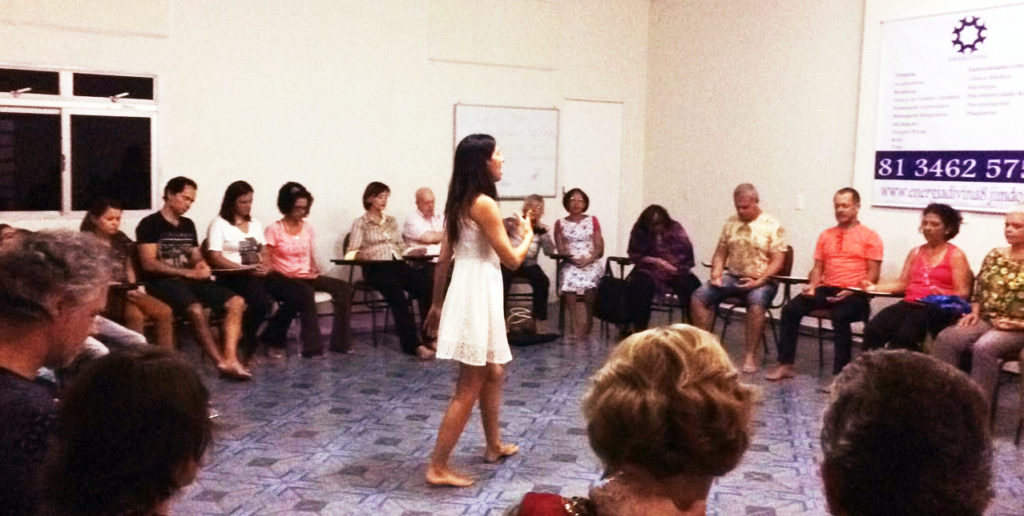 "I find it difficult to put into words the beautiful, satisfying and relaxing sensations I felt during meditation. The music, but above all the timbre of Mirta's voice captivates and makes you travel to fantastic places. Her voice made me think of the voice of "Mother Earth". I recommend this experience to anyone" – Massimiliano
"It was a unique experience, the feeling of peace and the healing power is wonderful. It's worth participating. I will never forget what I felt" – Rita
"A very expressive, ancestral and healing session, it harmonized my chakras and my emotions, I am grateful for the work" – Márcio
"Mirta sings a non-verbal and improvised song. The most immediate physical sensation is the perception of the sound waves that she emits: a trace of frequencies that insinuates itself, stimulates and supports sensations. I imagined going up this path of notes and entering Mirta's mouth, throat and lungs, where the sound is formed. The final sensation is one of relaxation, reflection, acquired awareness of often unknown times and spaces" – Antonio