Mirta Jacober, art name MIRTA, is an italian Singer-Songwriter and Coach. In 2016 she created a project named VOCE AUTENTICA (AUTHENTIC VOICE) with which she works mainly in Italy, Spain and Brazil.
With Singing Meditations, Coaching Sessions and the song album Trovo te, Authentic Voice promotes the welfare and development of people, activating their potential.

"I have written songs for several years, driven by the desire to express myself. Since childhood I dream a world where everyone can live happily and peacefully, loving each other…and even if reality is not like that, I still believe it is possible to realize this world, cultivating it first of all inside of us. With this spirit I write my songs and work with people, using the immense properties of the voice to awaken our deepest resources and potential and to be fine…"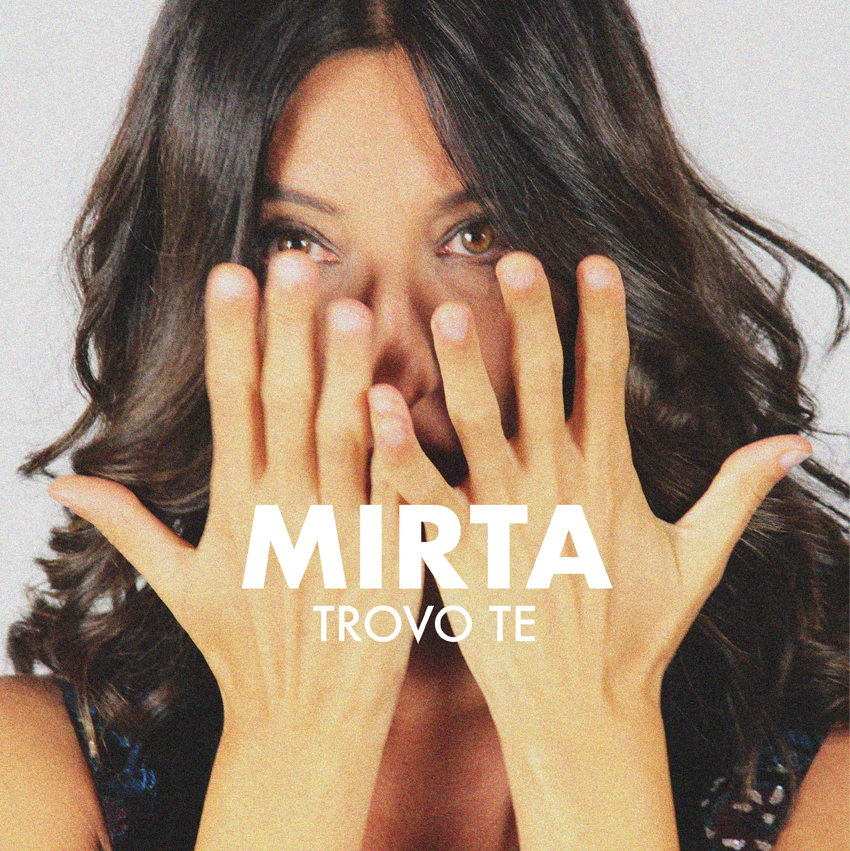 Listen to the song album TROVO TE (I find You) by MIRTA on Spotify, or download it in digital format on Itunes Amazon GooglePlay
Subscribe on Mirta's Youtube Channel
MIRTA's TROVO TE song album is produced by Massimo Zoara and you can find it on every digital shops and platform, susch as Itunes, Amazon, GooglePlay, Spotify.On Mirta Jacober Youtube Channel you can find all VIDEOCLIPS run in Brazil and Italy. 
Mirta was born on January 12, 1976 and grew up in the Steiner School in Milan. She spent hours in her room playing the guitar and singing the songs of Celentano, De Gregori, De Andrè, Battiato, Bob Dylan, Tracy Chapman. She studied in the classical secondary school and graduated in the Dams of Bologna, in literature and theater, with an experimental thesis carried out in a high security prison in the suburbs of Paris. In parallel to her studies, she explores body language through contemporary dance, mime, experimental theater, yoga and tango. She also began to study singing, lyrical and modern. After college she works in the field of communication and event organization and then takes a master's degree in environmental communication. In 2013 she completed her training to become a coach (European Coaching School, recognized by the International Coaching Federation), and began working with people.
 In 2008, after writing the first songs, she recorded a self-produced demo of seven songs, in collaboration with Francesco Saverio Gliozzi (Khora Cuarteto), some musicians of Sursumcorda group and the pianist Alberto Fiori. Between 2008 and 2011 she embarked on an intense live activity for the nights and festivals in northern Italy and in Sicily, in duo and trio.
Between 2004 and 2011 comes the first important experience in the theater with the international tour of the show Superguru il miracolo perfetto by Luigi  Abbondanza, represented in Portugal, Switzerland and Italy, where she plays the main character.
In 2015, she wrote and sang three lullabies that will be included in the double album Carillon & Ninne Nanne, produced by Music Media and distributed by Sony Music.
In the same year she met Massimo Zoara and began producing her first album with him. In 2016, the Portuguese version was also made (the voices were recorded in Recife) that will be distributed in Brazil in the fall of this year.